Best Time to Visit Nova Scotia: A Year-Round Invitation to Explore Our Province
Hey there Adventurer, just wanted to let you know that some of the links on this site may be Amazon Affiliate or affiliate links, . which means I may earn a small commission if you make a purchase after clicking on them. But don't worry, it won't cost you any extra – in fact, sometimes you may even get a special discount! So if you do decide to buy something through my links, know that you'll be supporting my work and helping me bring more helpful content your way. Thank you for your support, you're like a superhero to my work! I couldn't do it without you, unless I suddenly develop the ability to clone myself...which, honestly, would be pretty cool.
Looking for the best time to visit Nova Scotia? Join me on a year-long adventure through this picturesque province, where every month offers a unique invitation to explore its natural beauty, rich culture, and thrilling experiences. From winter wonderlands to sunlit summer escapes, let's uncover the hidden gems that make Nova Scotia a year-round paradise
Best Time to Visit Nova Scotia: Unveiling a Year of Discovery
Hey there, my fellow adventure-seeker! I'm absolutely thrilled to welcome you to an ongoing and ever-exciting escapade through the captivating landscapes and experiences that Nova Scotia has to offer. Nova Scotia's charm knows no bounds, and I can't wait to share with you why it's truly the best time of year to visit Nova Scotia—no matter which season you choose.
Over the next several months and beyond, we're going to embark on a journey like no other, exploring Nova Scotia's best-kept secrets and uncovering the hidden gems that make it the best time to visit Nova Scotia. Each month, we'll dive into a specific season in Nova Scotia, from the vibrant hues of autumn leaves to the cozy winter wonderland, the bloom of spring, and the sun-soaked days of summer. Join me on my personal expeditions as we discover the province's breathtaking landscapes, warm-hearted culture, and unforgettable moments one adventure at a time.
So, gear up, my friend, because we're setting off on an ongoing and unforgettable journey through Nova Scotia—one season at a time, to explore the best time to visit Nova Scotia!
January: Embracing Winter Wonderlands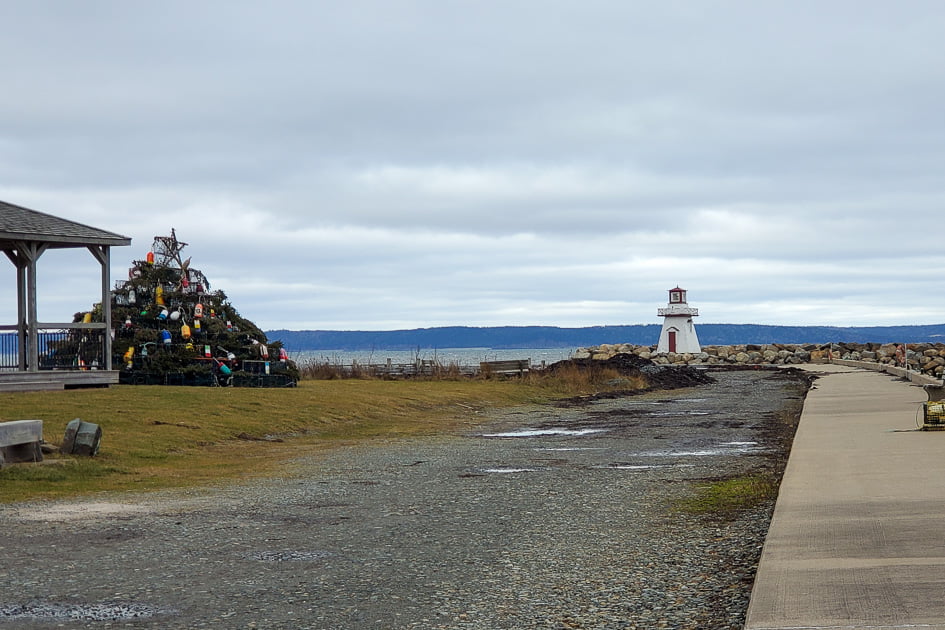 Ah, January in Nova Scotia—a true winter wonderland awaits, making it the best time to visit Nova Scotia for those who crave a snowy escape! I'm thrilled to kick off our year-round exploration by immersing ourselves in the enchanting experiences that make this month extra special in this beautiful province.
Imagine waking up to the sight of Nova Scotia's picturesque landscapes adorned in a sparkling blanket of snow. From the historic streets of Lunenburg to the coastal charm of Peggy's Cove, Nova Scotia takes on a magical allure that feels straight out of a storybook. The crisp, clean air and serene wilderness add to the province's unique winter beauty.
But it's not just about the stunning scenery; it's also about the heartwarming festivities that define Nova Scotia's January. Communities come alive with winter festivals that light up the towns and bring locals and visitors together in joyful celebrations. From Dartmouth's Ice Festival to Halifax's Open Waters Festival, there are plenty of opportunities to experience the province's cultural richness.
READ MORE>>Unleash Coastal Magic: 10 Must-See Sights in Peggy's Cove
February: Love, Culture, and Connection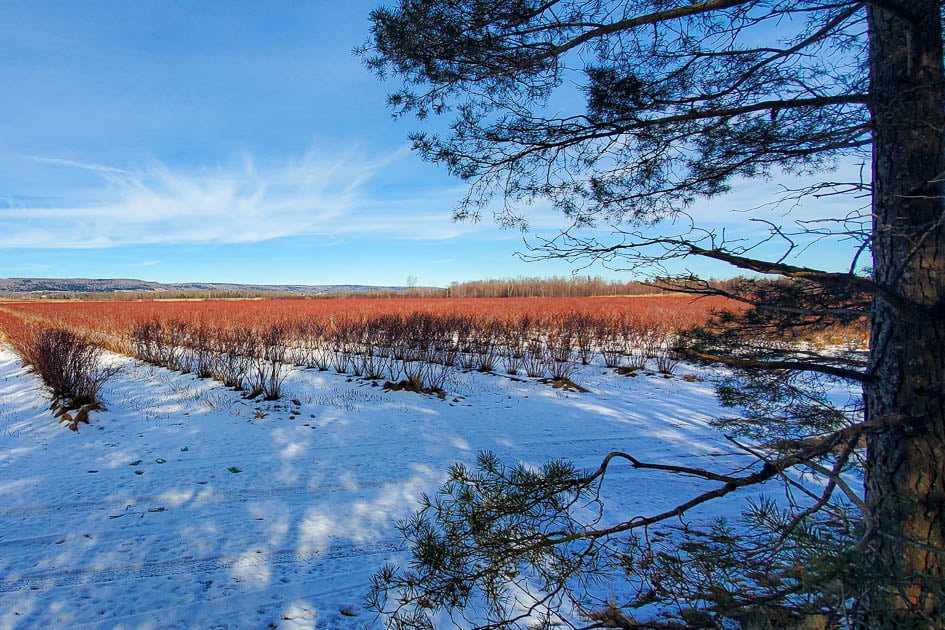 February in Nova Scotia—the month of love, culture, and heartfelt connections. Allow me to whisk you away to the enchanting experiences that make this romantic time of year truly unforgettable in our beloved province.
As Cupid's arrow finds its mark, Nova Scotia comes alive with love-infused celebrations that make it the best time to visit Nova Scotia for couples. Valentine's Day here is a mesmerizing affair, with cozy hideaways, candlelit dinners, and breathtaking vistas that set the stage for an unforgettable rendezvous. Imagine a romantic escape to the charming inns of Wolfville or a coastal getaway in enchanting Mahone Bay, where love blooms as beautifully as the early spring flowers.
But February in Nova Scotia isn't just for lovebirds—it's also a time to celebrate culture and the arts. The province's vibrant art scene takes center stage this month, with galleries and theatres offering a delightful array of exhibitions and showcases. From the Truro Winter Long John Festival to the Neptune Theatre's captivating performances, Nova Scotia's cultural tapestry is on full display.
March: Spring Awakening and Outdoor Escapes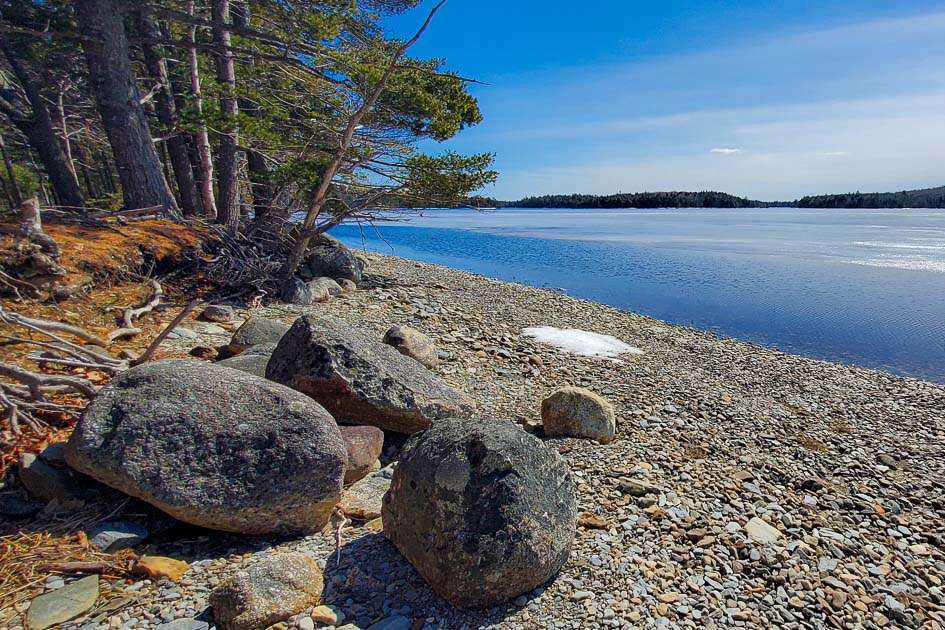 March in Nova Scotia marks the fascinating transition from winter to spring, offering the best time to visit Nova Scotia for those seeking nature's delicate transformation. Picture this: the snow slowly melting away, revealing the promise of vibrant blossoms and budding trees painting the landscapes with mesmerizing hues, even though it can still be a bit messy at times.
As winter takes its leave, Nova Scotia's outdoor adventures come into full bloom, with hiking and biking trails re-emerging from the snow's grasp, inviting you to explore the wilderness in its raw splendor. So, if you're a nature enthusiast, a flower lover, or simply someone eager to embrace the magic of spring, March in Nova Scotia is where dreams begin to unfurl.
April: Coastal Charms and Maritime Adventures
April in Nova Scotia unveils its coastal charms, making it the best time to visit Nova Scotia for those seeking a maritime adventure like no other. Picture yourself strolling along quaint fishing villages that grace the province's coastline. Colourful boats gently bob in the harbour, while the aroma of freshly caught seafood fills the air. These villages offer an authentic glimpse into the maritime culture and the warm-hearted communities that call these shores home.
What truly sets Nova Scotia's coastal experience apart are the iconic lighthouses that punctuate the landscape. These historic beacons have guided mariners for generations and stand tall as enduring symbols of resilience and beauty. Along the province's coastline, you'll find these majestic structures, each with its unique story to tell and each offering a captivating view of the surrounding seascape.
As you venture further, opportunities for coastal exploration are boundless. From rocky shores providing the perfect backdrop for a leisurely picnic to sandy beaches that beckon you to bask in the sun's embrace, Nova Scotia's coastline caters to every preference. Dive into the dedicated April blog post to uncover hidden gems, seaside escapes, and the irresistible allure of Nova Scotia's coastal treasures. Whether you seek the tranquillity of a seaside retreat or the excitement of exploring charming fishing villages, April is the best time to visit Nova Scotia for an unforgettable maritime adventure.
May: Outdoor Exploration and Seaside Serenity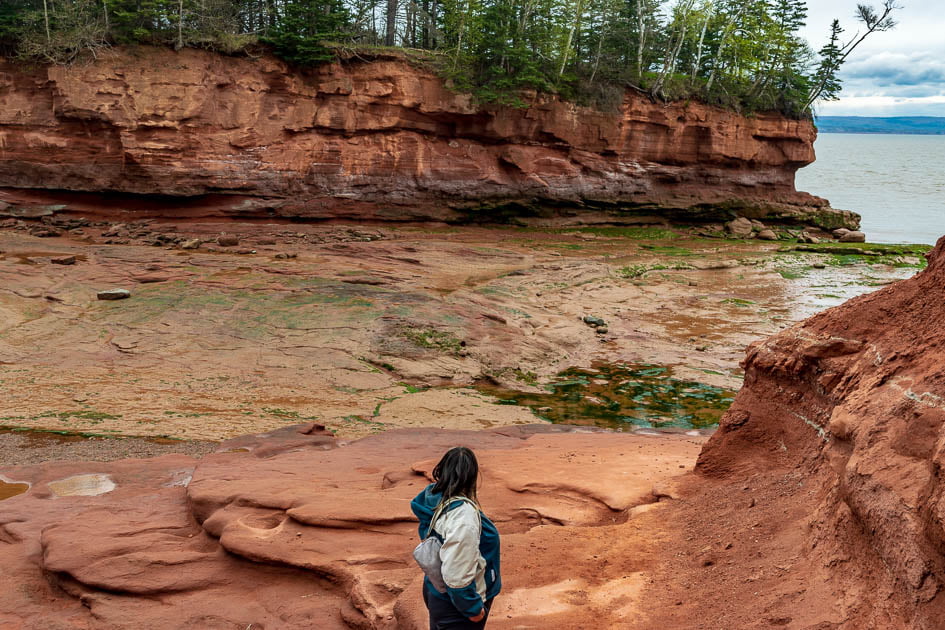 May in Nova Scotia extends a warm invitation to outdoor exploration and seaside serenity, making it the best time to visit Nova Scotia. Imagine strolling along pristine beaches, with the warm sunshine kissing your skin and the soothing rhythm of the waves in the background. It's a time to unwind, connect with the sea's tranquil beauty, and savour panoramic views of the coast.
For adventurers, Nova Scotia offers thrilling experiences like kayaking along the crystal-clear waters, discovering hidden coves, and encountering fascinating marine life. It's a chance to immerse yourself in the stunning marine ecosystem while gaining a unique perspective on Nova Scotia's natural beauty.
The dedicated May blog post serves as your guide to seaside serenity and outdoor adventures in Nova Scotia. It unlocks the best ways to make the most of this enchanting month, ensuring cherished memories as you explore the province's coastal bliss. So, gear up and embrace the serenity of Nova Scotia in May, where outdoor exploration meets the picturesque coastline.
June: Festive Spirit and Community Celebrations
Ah, June in Nova Scotia—a time when the province bursts with festive spirit and community celebrations, making it the best time to visit Nova Scotia for those seeking rich culture and warm-hearted gatherings. Picture the sun's gentle warmth casting a golden glow, creating the perfect backdrop for an array of local festivals and community events that define this month.
June is renowned for its vibrant farmers' markets, like the Halifax Seaport Farmers' Market, offering opportunities to connect with local artisans and savour regional delights such as fresh seafood and handcrafted treasures. Nova Scotia's festival scene is equally captivating, featuring lively events like the Cold Waters Seafood Festival and the Roots to Boots Festival, where you can immerse yourself in the province's festive spirit.
For an in-depth guide to June's best experiences in Nova Scotia, explore my dedicated blog post. It unveils the most exciting festivities and community celebrations, ensuring your visit becomes the best time to discover Nova Scotia's welcoming spirit and vibrant culture. Dive headfirst into June's festivities as we continue our journey through the best times to visit this extraordinary province.
July: Summer Bliss and Sunlit Escapes
July in Nova Scotia embodies summer bliss and sunlit escapes, making it the best time to visit Nova Scotia and savour the province's idyllic landscapes and outdoor adventures. Imagine lounging on the golden sands of Crescent Beach Provincial Park, with the sun's warmth and gentle waves creating a state of pure relaxation. Nova Scotia's coastline, whether hidden coves or vibrant beach towns like Lunenburg and Mahone Bay, offers beach lovers an unparalleled experience.
July also caters to outdoor enthusiasts, providing opportunities for hiking the Cabot Trail, exploring the Cape Chignecto Coastal Trail, or paddling in Kejimkujik National Park. Nova Scotia's lush forests, crystalline lakes, and rugged coastlines transform into a playground for adventure during this month.
Culinary enthusiasts can indulge in Nova Scotia's delights, with farmers' markets bursting with fresh, seasonal produce, and seafood lovers can relish the Atlantic Ocean's bounty. Lobster boils and seafood feasts with ocean views are a must-try. Dive deeper into July's magic by exploring our dedicated blog post, your gateway to unforgettable experiences and hidden gems in Nova Scotia during this enchanting month. Get ready to bask in the summer glow of July as we continue our journey through the best times to visit Nova Scotia.
READ MORE>>UNESCO Town Lunenburg: Unveiling the Coastal Treasure of Nova Scotia's South Shore
August: Adventure Awaits in Every Corner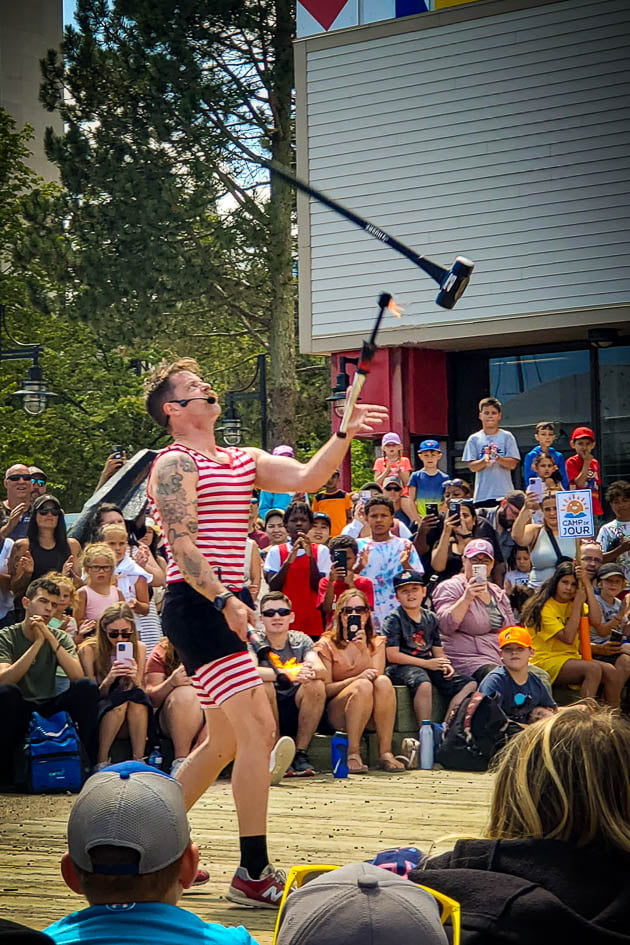 August in Nova Scotia is the best time to visit if you're an adventure enthusiast. Picture yourself hiking through lush forests, where trails lead to hidden waterfalls that glisten like nature's own jewels. One such gem is the Uisge Ban Falls, a stunning waterfall tucked away in the Cape Breton Highlands. It's a place where the lush greenery and the rush of falling water create a breathtaking scene.
But there's more to discover in August. Nova Scotia hides secret swimming holes in its woods, like the Grafton Woods in Annapolis Valley. These natural pools offer refreshing escapes, perfect for a dip after a long hike. And when you reach a breathtaking viewpoint, like the Cape George Lighthouse overlooking the Northumberland Strait, you'll realize that Nova Scotia's beauty knows no bounds.
Ready for adventure? The dedicated August blog post will be your guide to uncovering these hidden treasures, making it the best time to visit Nova Scotia for nature lovers and thrill-seekers alike. So, gear up and prepare for a month filled with thrilling discoveries and unforgettable experiences.
SEE EVENTS>> Curated Events on the Nova Scotia Explored Facebook Page
September: Harvest Magic and Autumn Beauty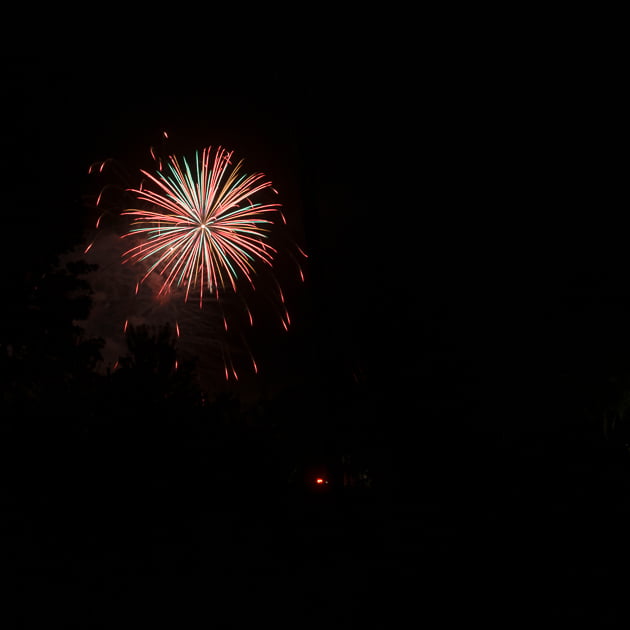 September in Nova Scotia is a captivating blend of harvest season and near the end the start of autumnal beauty, making it the ideal time to explore this charming province. Picture apple orchards laden with ripe fruit, offering the chance to pick apples straight from the trees and savour their crisp, sweet flavours.
As the leaves don their autumn attire in shades of red, orange, and yellow, Nova Scotia's landscapes become a picturesque canvas. The air carries a sense of nostalgia, and the sound of leaves crunching beneath your feet creates a soothing ambiance.
The true magic of September lies in the captivating transformation of foliage, enhancing hiking adventures through woods and along the coast. For an in-depth guide to experiencing the harvest season and autumnal beauty that defines Nova Scotia in September, explore our dedicated blog post. Get ready to immerse yourself in the fall splendour of September as we continue our journey through the best times to visit this extraordinary province.
October: Spooky Stories and Hauntingly Fun Adventures
As the crisp October air settles in, Nova Scotia takes on a bewitching charm, making it the best time to visit Nova Scotia for those seeking eerie and entertaining experiences. Imagine exploring historic buildings like the Halifax Citadel National Historic Site, where ghostly tales come to life as you delve into its haunted past. Or venture to hidden cemeteries like the Garrison Graveyard in Annapolis Royal, where secrets from centuries ago still linger.
But it's not all spine-tingling encounters; October is a month of playful and Halloween-themed events. Embrace your inner child and join in the festivities, from the Mahone Bay Scarecrow Festival to the Annapolis Valley Pumpkin Regatta. Don't forget to attend costume parties, like the one at the Fortress of Louisbourg, where creativity meets history, and you can let your imagination run wild.
The dedicated October blog post is your guide to discovering the spookiest and most hauntingly fun adventures that Nova Scotia has to offer during this enchanting month. Whether you're drawn to ghostly tales or looking for Halloween-themed excitement, October in Nova Scotia promises unforgettable experiences that celebrate all things mysterious and entertaining.
November: Cozy Comforts and Culinary Delights
November in Nova Scotia ushers in a season of warmth, coziness, and culinary delights, making it the best time to visit this charming province. Nova Scotia's cafes, like Two If By Sea in Dartmouth and The Nook Espresso Bar & Lounge in Halifax, offer a cozy retreat to sip on locally roasted coffee and savour the inviting ambiance.
November brings forth an abundance of comfort dishes that warm the soul. Delight in hearty stews and savoury pies at places like The Bicycle Thief in Halifax, savour buttery lobster rolls at the Lobster Shack in Barrington, or indulge in mouthwatering seafood chowder at Fleur de Sel in Lunenburg. The culinary scene in Nova Scotia is a treasure trove of flavours waiting to be discovered.
Beyond comfort food, November is a month to explore the local culinary scene and indulge in the province's gastronomic delights. Craft Fairs, such as the Acadia Christmas Craft Expo, burst with artisanal goods, and handmade treats, offering a jump start to completing your Christmas list. For a detailed culinary and craft guide to November in Nova Scotia, explore our dedicated blog post. Embrace the warmth and indulge in the culinary treasures of this cozy season, where every bite tells a delicious story of this extraordinary province.
December: Winter Magic and Festive Festivities
December in Nova Scotia transforms into a winter wonderland, and it's the best time to visit Nova Scotia for holiday cheer and the magic of the season. Nova Scotia's markets, like the Last Minute Christmas Craft Show and the Lunenburg Christmas Craft Festival, come alive with seasonal treasures, unique gifts, and the joyful spirit of giving, providing the perfect place to find special gifts.
As the snow blankets the landscapes, December brings forth cherished seasonal traditions. Join in tree-lighting ceremonies in New Ross, illuminating the night sky with a festive glow. Gather around the firelight for caroling sessions in Annapolis Valley, where Nova Scotia offers heartwarming community experiences.
What truly makes December magical is celebrating with the local community. Festive gatherings, such as the Glow Garden in Halifax and other holiday events, create an atmosphere of joy and togetherness that's impossible to resist. To explore the full spectrum of winter celebrations in Nova Scotia, be sure to check out our dedicated December blog post. It's your guide to embracing the holiday spirit, creating lasting memories, and revelling in the enchanting magic of this extraordinary province.
A Year of Exploring Nova Scotia
It's been a remarkable journey, introducing you to the enchanting beauty of Nova Scotia throughout the year. From the snowy wonderland of January to the festive spirit of December, we've uncovered the best times to visit this extraordinary province every month! But our adventure is far from over, with each month offering a new chapter of exploration and discovery in Nova Scotia.
I want to express my heartfelt gratitude for the privilege of inspiring and guiding you through this year-round exploration of our stunning province. Nova Scotia holds a special place in my heart, and sharing its charm and secrets with you continues to be a true joy.
As we look ahead, I invite you to dive into each dedicated month's blog post to experience the full spectrum of Nova Scotia's charm. From the tranquillity of May's coastlines to the festive spirit of June's community celebrations, there's a world of adventures waiting for you in Nova Scotia. So, gear up for the continued exploration of this beautiful province, one season at a time.
Join me on a year-long Nova Scotia adventure! Subscribe to my newsletter for the latest experiences sent straight to your inbox.

Let's explore our beautiful province together!
F.A.Q
How many days do you need in Nova Scotia?
You can enjoy a nice visit to Nova Scotia in about 5-7 days.
What is the cheapest month to visit Nova Scotia?
The cheapest month to visit Nova Scotia is typically in the winter months, like January or February.
What is the warmest month in Nova Scotia?
The warmest month in Nova Scotia is typically August.
What is the best time of year to visit Halifax Nova Scotia?
The best time of year to visit Halifax, Nova Scotia, is during the summer months, from June to August.