46 Amazing Things to Do in Nova Scotia: Your Ultimate Bucket List for This Beautiful Destination!
Hey there Adventurer, just wanted to let you know that some of the links on this site may be Amazon Affiliate or affiliate links, . which means I may earn a small commission if you make a purchase after clicking on them. But don't worry, it won't cost you any extra – in fact, sometimes you may even get a special discount! So if you do decide to buy something through my links, know that you'll be supporting my work and helping me bring more helpful content your way. Thank you for your support, you're like a superhero to my work! I couldn't do it without you, unless I suddenly develop the ability to clone myself...which, honestly, would be pretty cool.
Are you tired of the same old vacation spots? Want to experience something new and exciting? Well, have you considered Nova Scotia? From stunning beaches to mouth-watering seafood, this Canadian province has something for everyone. So, what are you waiting for? Let's dive into the top things to do in Nova Scotia!
Welcome to Nova Scotia, the little slice of Canada that packs a big punch! This charming province is home to everything from stunning natural scenery to fascinating history and delicious seafood. But with so much to see and do, it can be hard to know where to start. That's where this guide comes in.

Get ready to discover the best things to do in Nova Scotia, from hiking to waterfalls, checking out historical forts, and sampling the local cuisine. This guide is your ultimate travel buddy, with insider tips and recommendations on the must-visit spots and hidden gems.

But don't worry, I won't bore you with a list of dry facts. We know you're here for a good time, and that's what we're all about. So, expect some witty humour, relatable anecdotes, and plenty of fun along the way. Whether you're a seasoned traveller or a first-time visitor, I've got you covered. So, let's hit the road and explore the best that Nova Scotia has to offer!
Things to Do in Nova Scotia: A Nature Lover's Guide
Are you ready for an outdoor adventure? Then Nova Scotia is the place to be! From beaches to waterfalls, whale watching to lighthouses, this section will take you through the top nature and outdoor activities to experience Nova Scotia. Plus, we've got some insider tips to make your trip even better!
Beaches
Ahoy there, beach lovers! Nova Scotia is the place to be for all things sand and surf. Check out these must-visit beaches: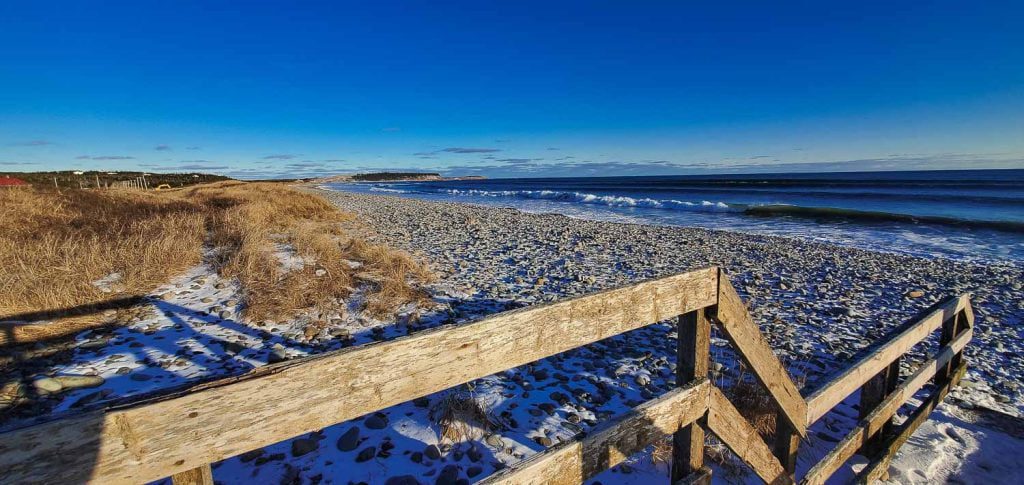 Lawrencetown Beach: Calling all surfers! This beach is your paradise, with killer waves and a chill vibe that will have you riding high all day.
Crystal Crescent Beach: Looking for a romantic getaway? Look no further than Crystal Crescent Beach, where the white sand and stunning sunsets make for the perfect date night picnic spot.
Inverness Beach: Let's head over to Cape Breton for this gem. Inverness Beach boasts long stretches of soft sand and crystal-clear water, making it a prime spot for swimming and sunbathing.
No matter which beach you choose, you're guaranteed to have a shell of a good time in Nova Scotia.
Look Off Views
Get ready to have your mind blown by experiencing Nova Scotia's stunning vistas.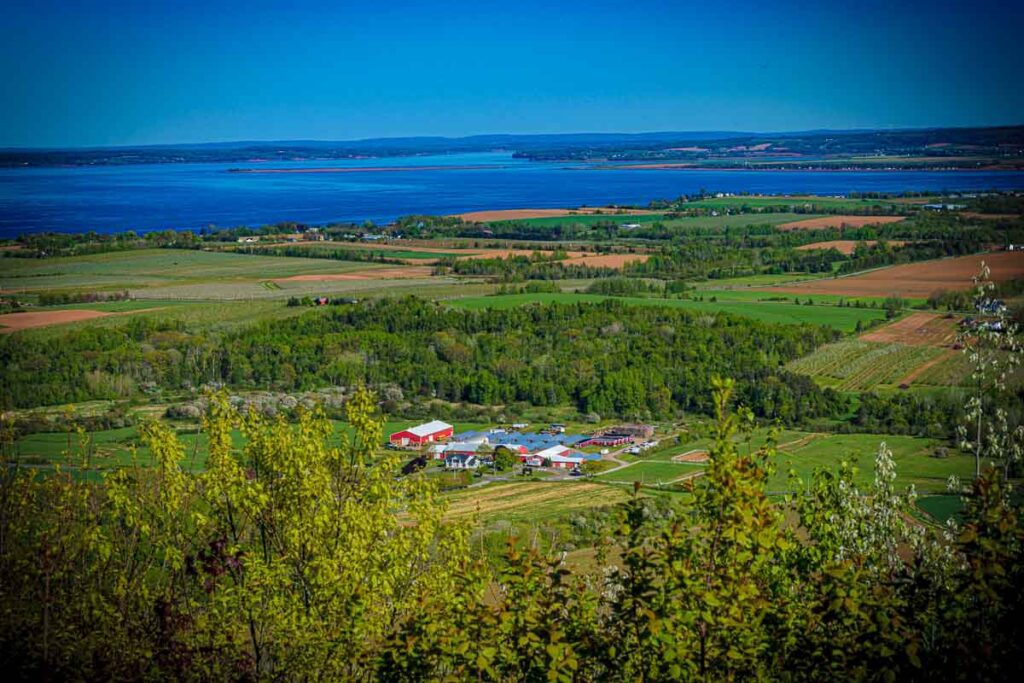 The Skyline Trail in Cape Breton is a must-see, with its panoramic views of the Gulf of St. Lawrence.
And you can't miss The Look-off near Canning, where you'll be rewarded with sweeping views of the Annapolis Valley and the Bay of Fundy. It's a great spot to stop for a picnic and take in the scenery. Don't forget to snap a selfie with the breathtaking view in the background!
Waterfalls
Who knew Nova Scotia had impressive waterfalls? There are so many you will never be far away from one.
Polly's Cove Waterfall: A picturesque waterfall located along the Polly's Cove trail, offering a rewarding challenge for experienced hikers.
Victoria Park Waterfall, Truro: An enchanting waterfall within the serene Victoria Park, providing a tranquil setting and an easier hike for visitors.
Wentworth Falls: Wentworth Falls, situated in Wentworth Valley, Nova Scotia, is a stunning and well-known waterfall attracting visitors with its breathtaking beauty and surrounding nature.
Whale Watching
Experience the awe of witnessing whales up close, an unforgettable encounter. Head to the Bay of Fundy for the best sightings, and remember to book with one of the many tour companies in the area. Brier Island is a fantastic go-to spot. Don't forget warm clothes, as it can get chilly on the water. Here are three recommended whale-watching tours in Nova Scotia to make your dream come true:
Ocean Explorations Whale Cruises:

Ocean Explorations offers thrilling whale-watching cruises from Tiverton, Nova Scotia.
Join their experienced guides on their comfortable vessels to spot majestic whales, dolphins, and other marine life in the Bay of Fundy.

Mariner Cruises Whale and Seabird Tours:

Based in Brier Island, Mariner Cruises offers exciting tours to witness humpback whales, minke whales, and various seabird species.
Enjoy the scenic beauty of the Digby Neck and Islands region while observing these magnificent creatures in their natural habitat.

Captain Zodiac Whale Watching:

Captain Zodiac operates from the charming town of Cheticamp on Cape Breton Island.
Embark on an unforgettable adventure to see pilot whales, minke whales, and possibly even the mighty humpback whales, surrounded by the stunning landscapes of Cape Breton.
Hiking
Nova Scotia's natural beauty beckons adventurers to explore its breathtaking hiking trails. From the stunning coastal cliffs of Cape Chignecto to the lush forests of Cape Breton, here are three hiking spots that promise unforgettable experiences: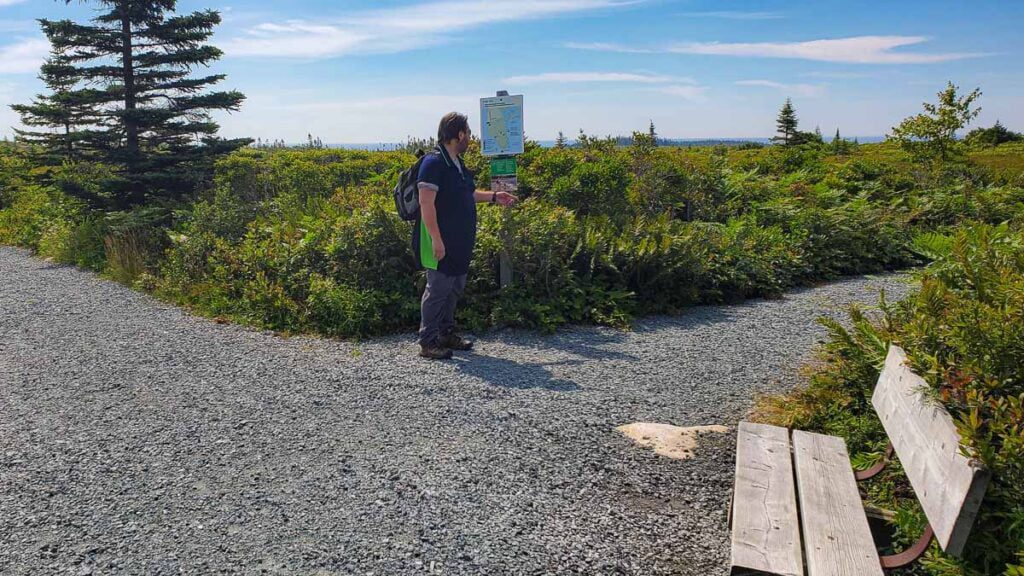 Cape Chignecto Coastal Trail:

Experience dramatic views and rugged coastal beauty along this 53-kilometre trail, which spans Nova Scotia's highest cliffs and offers a challenging multi-day hike.

Cape Breton Highlands National Park:

Nestled in the northern part of the province, this iconic park boasts a network of trails through lush forests and along rugged coastlines, with highlights like the Skyline Trail offering stunning vistas.

Kejimkujik National Park Seaside Adjunct:

Explore the untouched wilderness of this coastal park, where boardwalk trails lead you through salt marshes, stunning beaches, and opportunities to spot various seabirds and wildlife.
Parks
Nova Scotia's National Parks offer diverse experiences, from serene stargazing and canoeing to exploring breathtaking landscapes.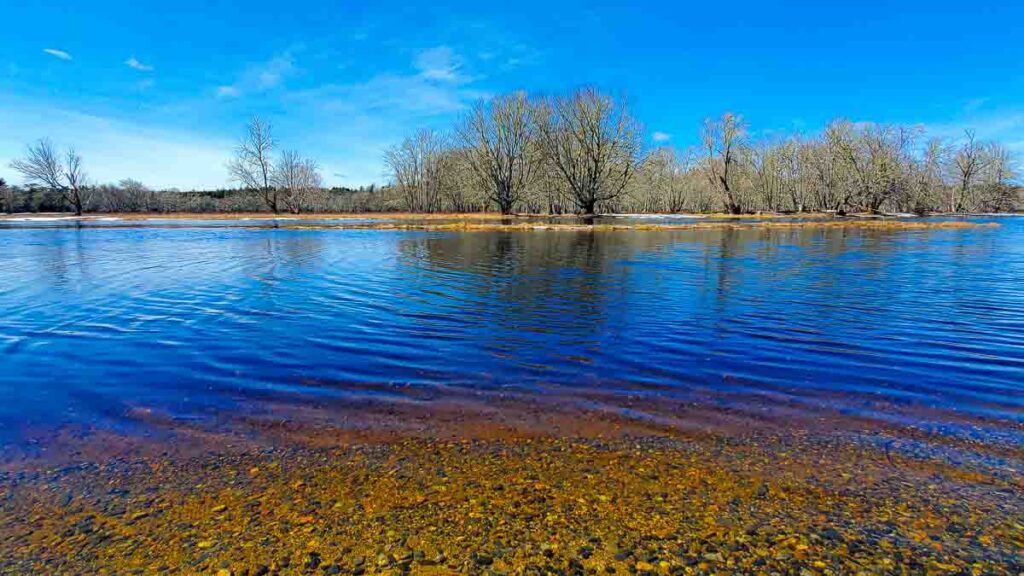 Kejimkujik National Park:

Kejimkujik is a wilderness wonderland, providing opportunities for hiking, canoeing, stargazing, and immersing yourself in the beauty of the natural world.

Cape Breton Highlands National Park:

Explore the stunning landscapes of Cape Breton Highlands National Park, offering a mix of forested trails and dramatic coastal vistas, with the renowned Skyline Trail showcasing stunning panoramic views.

Sable Island National Park Reserve:

Embark on a unique adventure to Sable Island, home to wild horses and diverse wildlife, where you can experience the untamed beauty of this remote sand island. Remember to check the park's website for closures and restrictions before heading out.
Lighthouses
Nova Scotia's picturesque coastline is adorned with numerous charming lighthouses, each boasting its own unique history and allure. These iconic structures not only serve as beacons of light for sailors but also offer visitors a glimpse into the province's maritime heritage. Here are three remarkable lighthouses worth exploring:
Peggy's Cove Lighthouse:

Located in the quaint fishing village of Peggy's Cove, this iconic red-and-white lighthouse stands atop granite rocks, providing a stunning backdrop to the crashing waves of the Atlantic Ocean.

Cape Forchu Lighthouse:

Situated on Yarmouth's Cape Forchu, this historic lighthouse boasts a distinctive "apple core" shape and offers breathtaking views of the sea and the surrounding coastline.

Louisbourg Lighthouse:

Guarding the entrance to the historic Fortress of Louisbourg, this lighthouse has witnessed centuries of maritime history, and its strategic location provides sweeping views of the Gulf of St. Lawrence.
Get ready to experience the best of nature and the great outdoors in Nova Scotia! Check them off your list with the lighthouse list from NSLPS.
History and Culture: Unleashing Nova Scotia's Timeless Charm
If you're a history lover, then Nova Scotia is a goldmine of hidden gems waiting to be discovered. This quaint province is home to some of the most fascinating historical and cultural sites, and we've got the insider scoop to make your exploration even more fun.
Churches: Holy Relics of the Past
When it comes to churches, Nova Scotia has more than its fair share of impressive holy sites. Here are three churches from different parts of the province that are definitely worth checking out:
St. Mary's Basilica in downtown Halifax is a must-see for anyone who appreciates stunning architecture. The soaring spires and intricate details of this Roman Catholic church will take your breath away.
Heading up to Cape Breton, you'll find the picturesque St. Peter's Church in Chéticamp. This charming little church is known for its vibrant, stained-glass windows and is a great place to take a peaceful moment to reflect.
Finally, in the Annapolis Valley, you'll find the lovely St. John's Anglican Church in Wolfville. This quaint little church is nestled in the heart of the town and offers a glimpse into the region's long history.
No matter where you are in Nova Scotia, you're never far from a beautiful and historic church that's sure to leave a lasting impression.
Historical Forts: Blast from the Past
Step back in time and explore Nova Scotia's rich history through its well-preserved forts:
Fort Anne in Annapolis Royal is a must-see, with its star-shaped walls and strategic location that made it the heart of colonial power struggles.
If you're in Cape Breton, don't miss the historic Fortress of Louisbourg, where you can step into the shoes of an 18th-century soldier and experience life in a French fortress.
Head to Fort Edward in Windsor for a taste of Scottish heritage, where you can discover the stories of the Highland soldiers who defended the fort during the 18th century.
These forts are a true testament to Nova Scotia's military past and are sure to transport you back in time.
Memorials: Heartfelt Homage
Nova Scotia has many tributes that pay respect to those who lost their lives in various wars, and they are nothing short of heartwarming.
The Halifax Memorial, a serene tower overlooking the city, is a touching tribute to the victims of the Titanic. Take a moment to reflect on the tragedy and pay your respects.
Another moving tribute is the Veterans Memorial Park in Eskasoni, where you can honour and remember the indigenous soldiers who fought for Canada. It's a beautiful place to sit and reflect on their bravery and sacrifice.
If you're in Yarmouth, be sure to visit the War Memorial, where you can see a cannon from the HMS Fantome, a ship that played a key role in the War of 1812. It's a fascinating piece of history and a touching tribute to those who fought and died for their country.
Almost every fishing village has their own memorial remembering those who lost their lives during bad weather while fishing. Honouring those who were providing one of the most important resources then and now.
Museums: The Museum of Time
For those looking for a mix of culture, history, and natural wonders, Nova Scotia has plenty of museums to explore.
Maritime Museum of the Atlantic in Halifax: a trove of treasures that covers everything from shipwrecks to pirates to the Titanic, perfect for any history buff.
Nova Scotia Museum of Natural History in Halifax: showcases the province's diverse flora and fauna, with fascinating exhibits on everything from dinosaurs to whales to insects.
Hector Heritage Quay in Pictou: tells the story of the Scottish immigrants who settled in Nova Scotia, with a replica of the ship Hector that brought them over and exhibits the challenges they faced.
So, whether you're interested in maritime history, natural wonders, or the stories of the Scottish settlers who helped shape the province, there's a museum for you to discover.
UNESCO Heritage Sites: A World of Wonder
Nova Scotia is a small province, but it's packed with 6 UNESCO World Heritage Sites that are sure to make your jaw drop.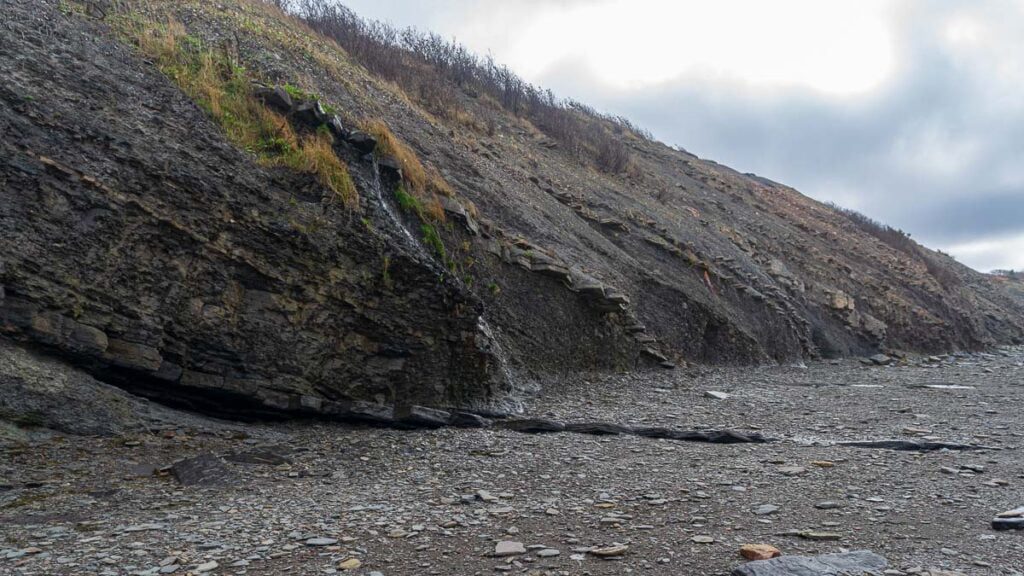 The Joggins Fossil Cliffs UNESCO World Heritage Site is a place where you can travel back in time to the "Coal Age" and see the fossils of ancient plants and animals that lived 300 million years ago. You can also walk along the beach and witness the world's highest tides that reveal new discoveries every day. It's like a natural museum of Earth's history, where you can learn about the evolution of life and the origins of coal. If you're lucky, you might even find a fossil of the first reptile ever! How cool is that?
Old Town Lunenburg UNESCO World Heritage Site is a charming town in Nova Scotia that looks like a postcard from the past. It was founded by British colonists in 1753 and has kept its original layout and wooden buildings ever since. You can stroll along the colourful streets and admire the historic architecture, visit the Fisheries Museum of the Atlantic and see the famous Bluenose II sailing ship, or enjoy the local seafood and craft beer. It's a place where history, culture and nature come together in a delightful way.
The Bras d'Or Lake UNESCO Biosphere Reserve is a stunning natural wonder in the heart of Cape Breton Island, Nova Scotia. It's a salt-water estuary where fresh and salt waters mix, creating a rich habitat for diverse plants and animals. You can explore the lake by boat, kayak, or canoe, and enjoy the scenic views of the forested hills and islands. You can also learn about the culture and history of the Mi'kmaq communities that have lived in harmony with nature for thousands of years. It's a place where you can experience the beauty and diversity of life on Earth.
That's just the tip of the iceberg – there are six sites in total, so you have a whole lot of UNESCO-ing to do!
Historical Adventure Insider Tips:
If you want to make the most of your historical adventure, take advantage of the guided tours offered at many sites.
If you plan on visiting multiple museums, consider purchasing a Heritage Pass to save some dough.
Keep an eye out for special events or exhibits at the museums to enhance your experience.
And lastly, don't forget to plan ahead for the UNESCO sites – some require advanced reservations.
So go forth and unearth the timeless charm of Nova Scotia's past. With churches, forts, memorials, museums, and UNESCO heritage sites at your fingertips, your journey is sure to be one for the books.
Delectable Delights: Nova Scotia's Food and Drink Scene
Welcome to the culinary paradise of Nova Scotia, where a delightful array of food and drink experiences awaits. From savouring succulent lobster dinners by the sea to embarking on wine tours amidst picturesque vineyards, and exploring the thriving craft beer scene, this coastal province offers a delectable journey for food and beverage enthusiasts. Join us as we explore the top food and drink experiences in Nova Scotia, including local cuisine, wineries, breweries, food festivals, and tips to fully relish the flavours of this enchanting region.
Wine Tours and Tastings:

Explore the scenic vineyards of the Annapolis Valley, where you can indulge in wine tours and tastings at award-winning wineries like Domaine de Grand Pré and Benjamin Bridge.
Sample locally produced wines, including crisp whites, aromatic roses, and renowned sparkling wines, while taking in the beautiful countryside views.

Craft Breweries and Beer Trails:

Nova Scotia's craft beer scene is booming, and you can embark on beer trails, such as the Good Cheer Trail, to visit top-notch craft breweries like Garrison Brewing and Boxing Rock Brewery.
Experience a variety of unique beer styles, from hoppy IPAs to smooth stouts, and enjoy the warm hospitality of passionate local brewers.

Lobster Dinners by the Sea:

Nova Scotia is famous for its delicious lobster, and you can't miss the opportunity to savour a traditional lobster dinner by the sea.
Head to a local seafood restaurant or join a lobster boil on the beach for a truly authentic and unforgettable experience.

Taste of Nova Scotia Food Festivals:

Don't miss the chance to attend one of Nova Scotia's numerous food festivals, like the Nova Scotia Lobster Crawl or the Devour! The Food Film Fest.
These events showcase the best of the province's culinary delights, from fresh seafood to locally sourced ingredients, prepared by talented chefs.

Farmers' Markets and Culinary Tours:

Wander through vibrant farmers' markets, such as the Halifax Seaport Farmers' Market, where you can find a wide range of locally grown produce, artisanal cheeses, and more.
Join culinary tours to discover the hidden gems of Nova Scotia's food scene, as knowledgeable guides lead you to the best eateries and gourmet experiences.
Tips for Tasting and Enjoying the Food and Drink Scene in Nova Scotia:
Embrace the seafood: Nova Scotia is renowned for its seafood, so try local favourites like Digby scallops, Digby haddock, and of course, the succulent lobster.
Pair your meals with local beverages: Whether it's pairing seafood with white wine or savouring craft beer with pub fare, explore the art of food and drink pairings using locally produced beverages.
Support local producers: Nova Scotia takes pride in its local food scene, so make an effort to support local farmers, fishers, and artisans by choosing locally sourced products and dining at independent restaurants.
Be open to culinary adventures: Nova Scotia's food scene is diverse, with influences from various cultures. Be adventurous and try dishes from different backgrounds to discover unique flavours.
Check for seasonal offerings: Many food festivals and culinary events in Nova Scotia focus on seasonal produce and specialties, so plan your visit accordingly to enjoy the freshest and most authentic experiences.
Festivals and Events: Experience the Best of Nova Scotia's Culture and Traditions
Nova Scotia's vibrant cultural scene comes alive with a diverse array of festivals and events that celebrate music, art, and the rich heritage of the region. From toe-tapping music festivals to captivating art exhibits and lively cultural celebrations, there's something for everyone to enjoy. Join us as we explore the top festivals and events in Nova Scotia, offering a glimpse into the province's lively spirit and providing tips to make the most of your festival experiences.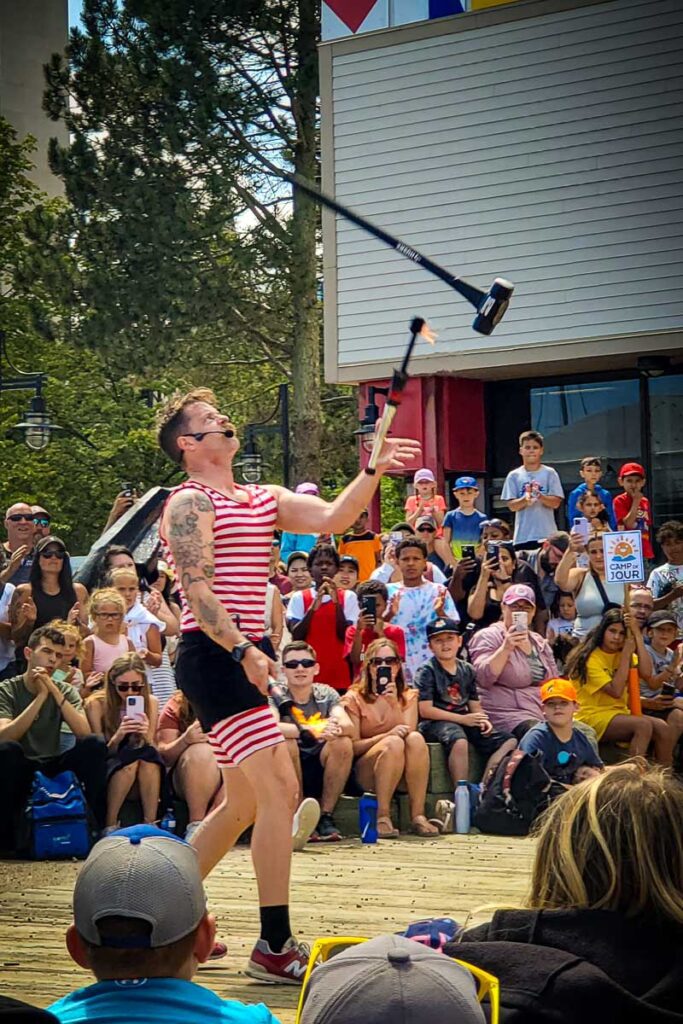 List of Top Festivals and Events in Nova Scotia:
Halifax Jazz Festival (July):

A must-attend event for music enthusiasts, the Halifax Jazz Festival features an eclectic lineup of jazz, blues, and world music performances in various venues across the city, including waterfront stages with stunning views.

Lunenburg Folk Harbour Festival (August):

Held in the UNESCO-listed town of Lunenburg, this folk festival showcases talented musicians, singers, and songwriters, offering a weekend filled with captivating melodies and a warm community atmosphere.

Halifax International Busker Festival (August):

The streets of Halifax come alive with awe-inspiring performances during this entertaining festival, featuring a diverse lineup of street performers, acrobats, magicians, and comedians from around the world.

Natal Day Celebrations (August):

Nova Scotia's largest civic event, Natal Day, takes place in Halifax and surrounding communities, featuring parades, live music, fireworks, and family-friendly activities to celebrate the city's birthday.

Halifax Seaport Beerfest (August):

Beer enthusiasts gather at the Cunard Centre in Halifax to indulge in a wide selection of craft beers from local and international breweries, making it a paradise for beer connoisseurs.

Annapolis Valley Apple Blossom Festival (May):

Celebrating the arrival of spring, this week-long festival in the Annapolis Valley showcases parades, live music, arts and crafts, and various apple-related activities, highlighting the region's bountiful apple orchards.
Tips for Attending and Enjoying Festivals and Events in Nova Scotia:
Check event schedules and plan ahead: Be sure to check the festival's official website or event listings to get the most up-to-date information on schedules, ticketing, and special performances.
Embrace the local culture: Take the opportunity to engage with locals, explore unique traditions, and learn about the rich history of Nova Scotia during these cultural celebrations.
Dress appropriately: Nova Scotia's weather can be unpredictable, so pack layers and come prepared for various weather conditions, especially for outdoor events.
Support local artists and vendors: Many festivals feature local artisans and food vendors, so make an effort to support them by purchasing their creations and trying local delicacies.
Be respectful of performers and fellow attendees: Enjoy the lively atmosphere, but also remember to be courteous to performers and fellow festival-goers to create a positive and enjoyable experience for everyone.
Useful Links and Information for Your Nova Scotia Adventure
Incredible Things to Do in Nova Scotia: A Destination You'll Never Forget
Nova Scotia offers a diverse range of activities and attractions to suit every traveller's interests. From exploring stunning national parks and hiking trails, indulging in the local food and drink scene, to attending lively festivals and events, there is something for everyone to enjoy. Here's a recap of the different categories of activities and attractions in Nova Scotia:
Outdoor Adventures: Experience the province's natural beauty through hiking, exploring national parks, whale-watching tours, and enjoying the coastal landscapes.
Food and Drink: Indulge in the local cuisine, and seafood delicacies, and embark on wine and beer tours to savour the best of Nova Scotia's culinary scene.
Cultural Celebrations: Immerse yourself in the rich culture and history of Nova Scotia by attending music festivals, and art exhibits, and experiencing the warm hospitality of the locals.
Museums and Heritage Sites: Explore Nova Scotia's fascinating history and maritime heritage by visiting museums such as the Maritime Museum of the Atlantic in Halifax or the Nova Scotia Museum of Industry in Stellarton.
When planning your itinerary, consider your interests and the time you have available:
Nature enthusiasts can prioritize visiting national parks, such as Cape Breton Highlands National Park and Kejimkujik National Park, and exploring hiking trails like the Polly's Cove trail.
Food and drink enthusiasts should not miss the chance to visit wineries in the Annapolis Valley, experience a traditional lobster dinner by the sea, and explore craft breweries in Halifax.
For those seeking cultural experiences, attending festivals like the Halifax Jazz Festival or Natal Day Celebrations can offer a taste of the local arts and entertainment scene.
History buffs can immerse themselves in Nova Scotia's heritage by visiting museums like the Halifax Citadel National Historic Site or the Acadian Village in Pubnico.
Regardless of your interests and timeframe, Nova Scotia offers a wide range of activities, including outdoor adventures, cultural celebrations, and opportunities to explore its rich history and heritage through museums. Whether you're a nature lover, a food enthusiast, a cultural explorer, or a history buff, Nova Scotia promises a well-rounded and enriching travel experience that will leave you with cherished memories of this beautiful province.
What is on your bucket list? Comment Below
F.A.Q
What is Nova Scotia best known for?
Nova Scotia is best known for its stunning coastline, rich maritime history, delicious seafood, and warm hospitality.
What time of year is best to visit Nova Scotia?
The best time to visit Nova Scotia is during the summer months (June to August) when the weather is pleasant, and many outdoor activities, festivals, and events take place.
What is the prettiest place in Nova Scotia?
While beauty is subjective, many consider Cape Breton Island, with its dramatic landscapes along the Cabot Trail and picturesque villages like Peggy's Cove, to be among the prettiest places in Nova Scotia.
How many days are enough for Nova Scotia?
Ideally, a week (7 days) would allow you to explore Nova Scotia's major attractions and get a taste of its diverse offerings, but even a shorter trip of 3-4 days can provide a fulfilling experience.
What are the top things to do in Nova Scotia?
Top things to do in Nova Scotia include exploring the Cabot Trail, visiting Peggy's Cove, touring historic sites like the Halifax Citadel, enjoying seafood dining, and taking part in outdoor activities like whale watching and hiking.
What are the top things to do near Nova Scotia?
Near Nova Scotia, you can venture to Prince Edward Island to visit Green Gables and experience its charming landscapes, or head to New Brunswick to explore the stunning Bay of Fundy and its famous tides.