Discover Everything about Daypacks for Travel Adventures
Hey there Adventurer, just wanted to let you know that some of the links on this site may be Amazon Affiliate or affiliate links, . which means I may earn a small commission if you make a purchase after clicking on them. But don't worry, it won't cost you any extra – in fact, sometimes you may even get a special discount! So if you do decide to buy something through my links, know that you'll be supporting my work and helping me bring more helpful content your way. Thank you for your support, you're like a superhero to my work! I couldn't do it without you, unless I suddenly develop the ability to clone myself...which, honestly, would be pretty cool.
You have a series of day trips planned for each day of your vacation and you wonder if you will need anything more than what you would bring with you to run errands back home. Enter a daypack, a bag that is generally bigger than a purse. It allows you to bring with you supplies that you may need while going out for the day and may not be able to get on the go. So what are daypacks for travel? Do you even need a daypack while travelling? What do you put in your daypack for a day trip? Enter this guide Discover Everything about Daypacks for Travel Adventures.
In this guide, you'll find everything you need to get started with daypacks for travel. Including:
What daypacks for travel are and why they are important
The 5 different types of daypacks and their features
Tips on what to pack in your day pack and how to pack it
What to consider when purchasing a daypack
What is a Daypack
Think of a daypack as your portable Nova Scotia adventure kit. It's like having a mini backpack filled with everything you need to make the most of your visit. Whether you're exploring our charming towns, hiking our scenic trails, or wandering along our picturesque coastlines, a daypack is your ideal travel companion. It's where you stow your guidebook, maps, sunscreen, and all the essentials for an amazing day of discovering the beauty of Nova Scotia. So, having a daypack for travel in Nova Scotia means being prepared for unforgettable adventures in our stunning province!
Why are Daypacks for Travel Important
A daypack for travel is like my secret weapon for a successful adventure. It's important because it keeps me organized and prepared while exploring new places. Here's why it's a must-have:
Convenience: It's like having your own little mobile storage unit. You can easily access your camera, snacks, water, and other essentials without rummaging through a big backpack or suitcase. Plus, it keeps your hands free for taking photos or sipping on that cup of coffee you just bought.
Exploration Made Easy: Whether you're in Peggy's Cove, Nova Scotia, or any other beautiful spot, a daypack lets you carry all the things you might need for the day's adventures. From rain jackets to guidebooks and even a souvenir or two, it's got you covered.
Security: You don't have to worry about leaving your valuables behind in a hotel room or, worse, in an open bag. Your daypack keeps your wallet, phone, and passport close, which is a big peace of mind when you're out exploring Nova Scotia or travelling abroad.
Comfort: It's not just about what's inside; it's also about how it feels. A well-designed daypack distributes weight evenly, saving your shoulders from unnecessary strain. This means you can explore longer and more comfortably, which is especially important when chasing those perfect photos for Instagram.
So, bottom line, a daypack for travel is like having your own personal assistant on the road, making your adventures smoother, safer, and more enjoyable.
Types of Daypacks
Daypacks come in various specialized designs tailored to different activities, and here's a quick rundown of the desirable features you should look for in sightseeing, hiking, cycling, snowsports, and work daypacks for travel.
Sightseeing Daypack (10-25L):
Size: It should be compact but spacious enough to carry essentials like a water bottle, camera, guidebook, and a small umbrella.
Security: Zippered compartments and hidden pockets are great for keeping valuables safe in crowded tourist spots.
Comfort: Padded shoulder straps and a breathable back panel for comfort during long days of exploring.
Durability: Resistant to wear and tear, as sightseeing may involve a lot of walking and exposure to various conditions.
Style: Aesthetically pleasing design that complements your travel outfits.
READ MORE>> 46 Amazing Things to Do in Nova Scotia: Your Ultimate Bucket List for This Beautiful Destination!
Walking or Hiking Daypack (20-30L):
Capacity: Variable capacity options to accommodate gear for short day hikes or longer treks.
Hydration Compatibility: A built-in hydration reservoir sleeve or water bottle pockets for staying hydrated on the trail.
Organization: Multiple pockets and attachment points for securing hiking poles, snacks, and first-aid supplies.
Comfort and Support: Adjustable straps, padded hip belt, and ergonomic design to distribute weight evenly.
Weather Resistance: Water-resistant or waterproof materials to protect gear from rain or snow.
Cycling Daypack (10-35L):
Aerodynamic Design: Streamlined shape to reduce wind resistance while cycling.
Hydration Compatibility: A hydration bladder compartment or easy-access water bottle pockets.
Helmet Attachment: Straps or hooks to secure your helmet when not in use.
Reflective Elements: High visibility or reflective features for safety during low-light rides.
Stability: Chest and waist straps to prevent the pack from shifting while cycling.
Snowsports Daypack (20-30L):
Ski/Snowboard Carry System: Straps or loops for attaching skis or snowboards to the pack.
Avalanche Safety Pocket: A dedicated pocket for avalanche safety equipment like probes and shovels.
Insulated Hydration Sleeve: To prevent water from freezing in cold conditions.
Goggle Pocket: A soft, protective pocket for goggles or sunglasses.
Snow-Resistant Zippers: Zippers that are designed to keep snow out and gear dry.
Work Daypack (20-30L):
Laptop Compartment: Padded and secure space for a laptop, usually with a separate zipper for easy access.
Organizational Pockets: Compartments for documents, pens, business cards, and other work-related items.
Professional Appearance: A clean and sleek design suitable for the workplace.
Comfort: Padded straps and back panel for comfort during commutes.
Charging Port: Some modern work daypacks come with built-in USB ports for charging devices on the go.
Remember, the best daypack for you depends on your specific needs and activities, so consider which features are most important for your adventures or daily routines.
How to Choose a Daypack For Travel
When choosing a daypack for travel, consider your planned activities, opting for specialized features like hydration compatibility for hiking or an organized interior for work trips, while ensuring it has an appropriate capacity to carry your essentials and fits comfortably to avoid discomfort during your adventures.
Activity
Selecting the right daypack for travel depends on your planned activities; for sightseeing, opt for a compact design with anti-theft features, while hiking demands a spacious pack with hydration compatibility, and for work trips, prioritize a professional look with organizational pockets.
Hiking:
Hydration Compatibility: A hydration bladder sleeve or easy-access water bottle pockets for staying hydrated on the trail.
Attachment Points: Straps or loops for securing trekking poles and other gear.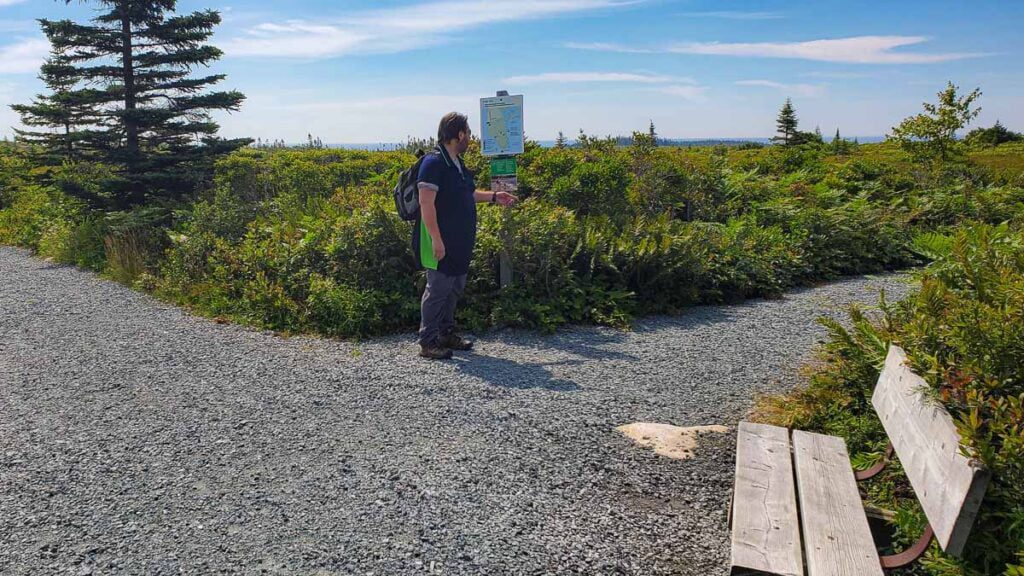 Climbing:
Gear Loops: Multiple gear loops for attaching climbing gear like carabiners, quickdraws, and cams.
Rope Carry System: A secure system for carrying ropes.
Running:
Lightweight Design: Minimalist and lightweight construction for unhindered movement.
Breathable Back Panel: A breathable and moisture-wicking back panel to prevent sweating.
Travel:
Lockable Zippers: Zippers with locking features for added security.
TSA-Friendly Laptop Compartment: A laptop compartment that can be easily accessed during airport security checks.
Work:
Laptop Sleeve: A padded and secure compartment for laptops.
Reflective Elements: High-visibility details for safety during early morning or evening commutes.
Road Cycling/Mountain Biking:
Aerodynamic Shape: Streamlined design to reduce wind resistance.
Helmet Attachment: Straps or clips for securing a cycling helmet when not in use.
Snowsports:
Ski/Snowboard Carry System: Straps or loops for attaching skis or snowboards.
Avalanche Safety Pocket: A dedicated pocket for avalanche safety equipment.
Sightseeing: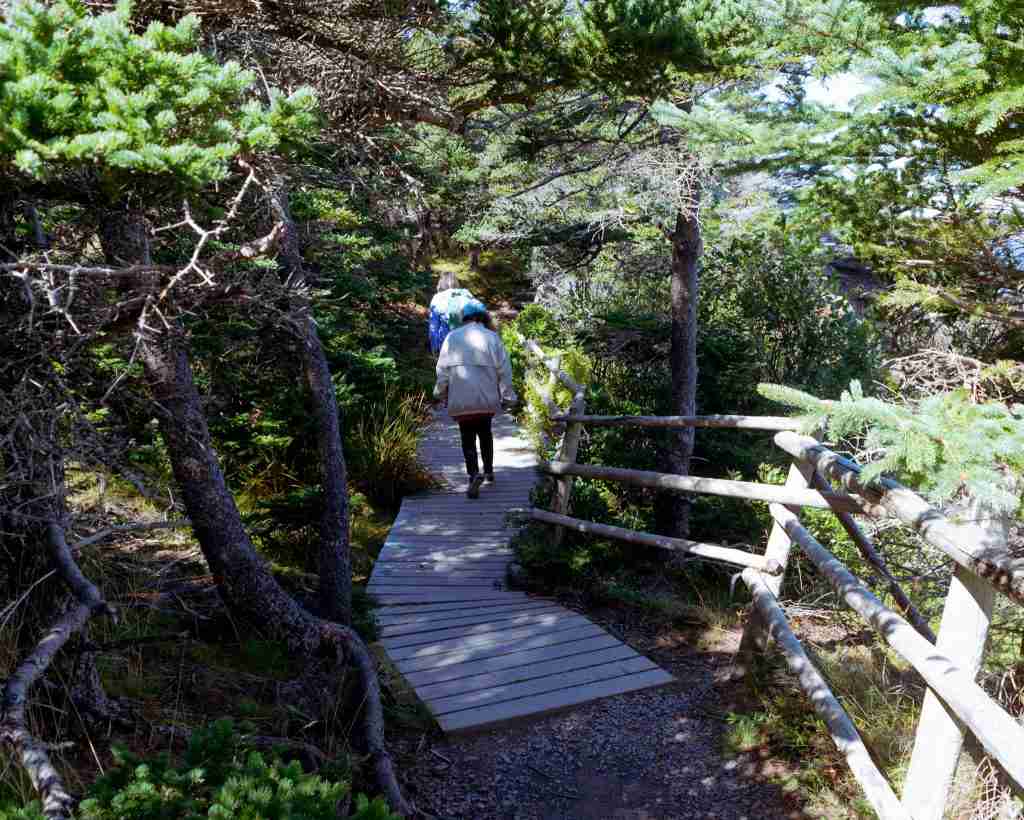 Anti-Theft Features: Hidden pockets and secure zippers for safeguarding valuables in crowded tourist areas.
Compact Design: A smaller size for ease of movement and comfort during long days of sightseeing.
READ MORE>> Hit the Road: 10 Scenic Drives in Nova Scotia That Will Leave You Breathless
These features are tailored to each activity, ensuring your daypack for travel is optimized for your specific adventures, whether you're hiking, climbing, running, sightseeing, travelling, commuting, cycling, or engaging in snowsports.

Capacity
Let's break down the capacities of daypacks for travel and provide examples of gear for each:
10 Litres or Less:
Examples of Gear:
Wallet and travel documents
Small camera or smartphone
Snacks and a water bottle
Lightweight jacket or windbreaker
Best Use: Quick sightseeing trips, city walks, or as an everyday carry for commuting.
11 – 20 Litres:
Examples of Gear:
All items from the 10 litres category
Guidebook or map
Additional clothing layers
Sunglasses and sunscreen
Best Use: Short day hikes, urban exploration, or when you need a bit more room for essentials.
21 – 25 Litres:
Examples of Gear:
All items from the 11-20 litres category
Larger camera or DSLR with extra lenses
Compact tripod
Light picnic lunch
Souvenirs or small shopping items
Best Use: Full-day sightseeing, longer day hikes, if you are a parent or guardian carrying for your kids, or as a versatile travel companion.
36 – 50 Litres:
Examples of Gear:
All items from the previous categories
Camping gear (tent, sleeping bag, etc.)
Cooking equipment
Multiple days' worth of clothing
Food supplies
Best Use: Extended outdoor adventures like backpacking or camping, where you need to carry more gear and supplies for multiple days. I know this one is more of a multi-day pack but I wanted to include it in case you were planning a camping trip and didn't want to bring your suitcase.
Choosing the right capacity of your daypack for travel depends on the duration and nature of your activity. Smaller daypacks are perfect for short outings, while larger ones are essential for extended adventures where you need to carry extra gear and provisions.

Features
When selecting a daypack for travel on outdoor adventures, several key features come into play, including the type of frame (internal or frameless), access points (top, front, bottom, side), the presence of a suspended mesh back panel, the inclusion of a rain cover, and the availability of a sleeping bag compartment. Here's what to consider for each feature:
Frame (Internal, Frameless):
Internal Frame: Offers stability and weight distribution for heavier loads, ideal for longer hikes or backpacking trips.
Frameless: Lightweight and more flexible, suitable for ultralight backpacking or shorter excursions with lighter gear.
Access (Top, Front, Bottom, Side):
Top Access: Traditional design with a drawstring closure for easy packing and access to the main compartment.
Front Access: A zippered front panel that allows quick access to the main compartment without digging through from the top.
Bottom Access: Often found in larger packs, a separate bottom compartment for storing a sleeping bag or other gear.
Side Access: Additional side zippers for accessing specific areas of the pack without disturbing the entire contents.
Suspended Mesh Back Panel:
A breathable, suspended mesh back panel provides ventilation and comfort during long hikes by reducing sweating and discomfort.
Rain Cover:
A built-in or included rain cover ensures your gear stays dry during wet weather, adding a layer of protection for your belongings.
Sleeping Bag Compartment:
A separate compartment at the bottom of the pack is designed to store your sleeping bag, making it easily accessible and keeping it separate from other gear.

Fit
When assessing the fit of a daypack for travel on your outdoor adventures, several crucial factors come into play, including torso length, waist size, the presence of load lifter straps, and sternum straps. Here's what to consider for each aspect: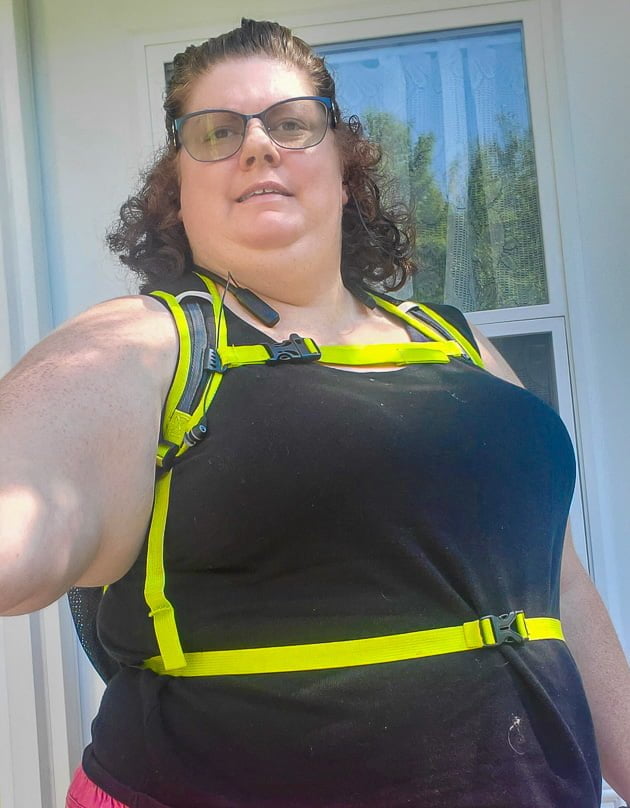 Torso Length:
Your torso length measurement determines the size of the backpack you should choose.
Measure from the base of your neck (the C7 vertebrae) to the top of your hip bones.
Match this measurement to the size indicated by the backpack manufacturer for a proper fit.
Waist Size:
The waist size, or hip belt size, is crucial for distributing the pack's weight to your hips.
Measure around your waist or hip area to determine your size.
Ensure the hip belt is adjustable to accommodate various waist sizes.
Load Lifter Straps:
Load lifter straps help to adjust the weight distribution and balance of the pack.
They connect from the top of the shoulder straps to the main body of the pack.
Adjust them to pull the pack closer to your body for a more comfortable fit and better weight distribution.
Sternum Straps:
Sternum straps connect the shoulder straps across your chest.
They help stabilize the shoulder straps and distribute weight evenly.
Adjust the sternum strap to prevent the shoulder straps from slipping off and to fine-tune the fit for comfort.
A proper fit on your daypack for travel is essential for comfort and preventing discomfort or injury during your outdoor adventures. Pay close attention to these factors, and make any necessary adjustments to ensure your backpack fits snugly and comfortably on your body.
Tips for Packing Your Daypack for Travel:
Start with Essentials: Begin by packing travel essentials such as your passport, wallet, and travel documents in a secure and easily accessible pocket.
Layer Smart: Dress in layers, with the outermost layer easily stowable in your daypack if needed.
Select a Compact Daypack: Choose a daypack that suits your travel needs and has enough compartments for organization.
Pack Light: Avoid overpacking; stick to the basics to keep your daypack manageable.
Consider the Weather: Pack weather-appropriate items like sunscreen, a hat, and a light rain jacket.
Hydration Matters: Carry a refillable water bottle to stay hydrated throughout the day.
Travel Snacks: Include snacks to keep your energy up while exploring.
Emergency Kit: Pack a small first-aid kit with essentials like band-aids, pain relievers, and any necessary medications.
Navigation Tools: Bring a map, guidebook, or smartphone with GPS to navigate your destination.
Security: Use anti-theft features if your daypack has them, and keep an eye on your belongings in crowded areas.
What to Pack for a Day Trip:
Lightweight Jacket: Be prepared for weather changes with a compact jacket.
Water Bottle: Stay hydrated throughout the day.
Snacks: Pack energizing snacks like granola bars and fruit.
Maps and Guides: Bring maps or digital guides for navigation.
Personal Items: Don't forget essentials like ID, money, and phone.
Sun Protection: Sunscreen, sunglasses, and a hat for sunnier days.
First-Aid Kit: Basic supplies for unexpected situations.
Entertainment: A book, music, or something to keep entertained during downtime.
Reusable Bag: A foldable bag for carrying souvenirs or extra items.
Camera or Smartphone: Capture memories with photos.
Optional Gear: Depending on your activity, consider gear like binoculars for birdwatching or swimwear for beach trips.
How to Pack Your Daypack for a Day Trip:
Organize Items: Lay out your items to see what you'll be taking.
Use Compartments: Utilize the various compartments in your daypack for organization.
Bottom Layer: Place heavier items at the bottom, closest to your back, for better balance.
Middle Layer: Put lighter items and bulkier clothing in the middle.
Top Layer: Items you need quick access to like your camera or snacks should be on top.
Secure Valuables: Use interior pockets or hidden compartments for valuable items.
Strap on Extras: Attach items like a jacket or water bottle to exterior loops or straps.
Double-Check: Before heading out, double-check for essentials like keys and your phone.
By following these tips and guidelines, you'll be well-prepared for a day of travel or exploration with a comfortably packed daypack.
My Daypack for Travel
I put this video together showing you what I carry in my daypack for travel.
Various Packs to Purchase
These daypacks for travel are chosen based on size and sorted by bestsellers on Amazon.
Choose Your Daypack for Travel and Go Explore
When it comes to day trips, having the right daypack for travel can make all the difference in terms of comfort and convenience. Now that you know:
What a daypack is
Why you need one
How to choose one
and What to pack in it
Get out there and explore the world and never forget your daypack, trust me! Even if you think it will be a short walk you may be thankful you have it with you.
Purchase your daypack for travel today and get outside to explore
F.A.Q
What is the best size for a travel daypack?
The best size for a travel daypack depends on your specific needs, but 20 to 30 litres is versatile for most travellers.
Do I need a daypack Travelling?
A daypack is useful for staying organized and carrying essentials while travelling.
Is a daypack and backpack the same?
A daypack and a backpack are similar, but a daypack is typically smaller and designed for shorter trips or daily activities.
What is the most comfortable daypack?
The most comfortable daypack varies from person to person, so it's essential to try different ones to find the best fit for you.
What's the best daypack for travelling?
The best daypack for travelling depends on your activities and preferences; look for one that suits your specific needs.
What is a daypack?
A daypack is a small, lightweight backpack designed for day trips or short excursions, typically ranging from 10 to 30 litres in capacity.