Unveiling Nova Scotia's Ultimate Itinerary: Discover, Explore, and Thrive!
Hey there Adventurer, just wanted to let you know that some of the links on this site may be Amazon Affiliate or affiliate links, . which means I may earn a small commission if you make a purchase after clicking on them. But don't worry, it won't cost you any extra – in fact, sometimes you may even get a special discount! So if you do decide to buy something through my links, know that you'll be supporting my work and helping me bring more helpful content your way. Thank you for your support, you're like a superhero to my work! I couldn't do it without you, unless I suddenly develop the ability to clone myself...which, honestly, would be pretty cool.
Ready to embark on an unforgettable voyage filled with breathtaking landscapes, rich history, and tantalizing seafood? Dive into my comprehensive guide and learn how to craft your perfect Nova Scotia itinerary today!
Welcome, travellers and locals! Today, we're taking an unforgettable journey through the striking beauty and rich cultural heritage of Nova Scotia. Whether you're a seasoned explorer or a first-time visitor to this enchanting province, this guide will help you craft the perfect Nova Scotia itinerary brimming with unforgettable experiences.
I. Understanding Nova Scotia:
Nova Scotia, a sparkling gem of Canada's Maritime Provinces, beckons with its serene coastline, lush forests, and vibrant cities packed with charm and history. This province enjoys a comfortable blend of weather, making it an impeccable destination to explore year-round. Its rich indigenous and European influence has shaped its colourful culture, evident in its music, food, and traditions. In a nutshell, Nova Scotia is a wholesome package for a fulfilling vacation.
II. Researching Your Trip:
Deciding the Duration:
Your Nova Scotia itinerary can be as short or as long as you'd like, depending on what you want to discover and experience. Even a weekend can offer mesmerizing sights, while a week or two will give you a deeper understanding of this extraordinary province.
Identifying Interests:
Nova Scotia's wide array of offerings caters to virtually all interest groups. Adventure lovers might revel in hiking the rugged terrains of Cape Breton Highlands or kayaking in the Bay of Fundy. If you're a history buff, meandering in the UNESCO-recognized, colorful streets of Lunenburg is a must. Do you relish delicious cuisines? Nova Scotia's seafood scene might just be your culinary heaven.
READ MORE>>> 46 Amazing Things to Do in Nova Scotia: Your Ultimate Bucket List for This Beautiful Destination!
III. Creating Your Nova Scotia Itinerary:
Must-See Destinations:
Crafting a Nova Scotia itinerary without including Halifax, Peggy's Cove, Cape Breton Island, Lunenburg, and the Bay of Fundy is incomplete. Yet, I encourage you to also venture off the beaten path, perhaps enjoy a quiet evening by a beach in Lawrencetown or step into the history-laden streets of Annapolis Royal.
READ MORE>>> Unleash Coastal Magic: 10 Must-See Sights in Peggy's Cove
READ MORE>>> UNESCO Town Lunenburg: Unveiling the Coastal Treasure of Nova Scotia's South Shore
Day-by-Day Planning:
A 7-day Nova Scotia itinerary, for example, could encompass exploring Halifax's rich history, a day devoted to Lunenburg and Mahone Bay's rustic charm, a day in the picturesque Annapolis Valley, followed by a day at the scenic Peggy's Cove. Conclude your week with the breathtaking beauty of Cape Breton. But remember—allow room for unexpected discoveries which often turn out to be highlights of any journey.
Transportation Options:
Getting around Nova Scotia is a breeze, with convenient transportation choices catering to diverse needs. Renting a car provides flexibility and the convenience of visiting remote corners of the province. Public transportation is another viable option for those based in Halifax or Sydney, while guided tours can offer unique insights paired with the ease of travel.
IV. Practical Tips and Advice:
Accommodation:
From quaint bed & breakfasts nestled in the heart of towns to charming seaside cottages offering magnificent views, Nova Scotia presents a wide array of accommodation options. Particularly during peak season, it's wise to book in advance. Always factor in the location, convenience, and your budget while choosing your stay.
Insider Tips for Saving Money:

Save on your Nova Scotia itinerary by avoiding the peak tourist season, and opt for visits during spring or fall. Also, don't miss out on local deals and promotions often run by eateries, accommodation providers, or local attractions. Remember: countless beauty spots, hiking trails or serene beaches in Nova Scotia come with no entrance fee!
Food and Dining: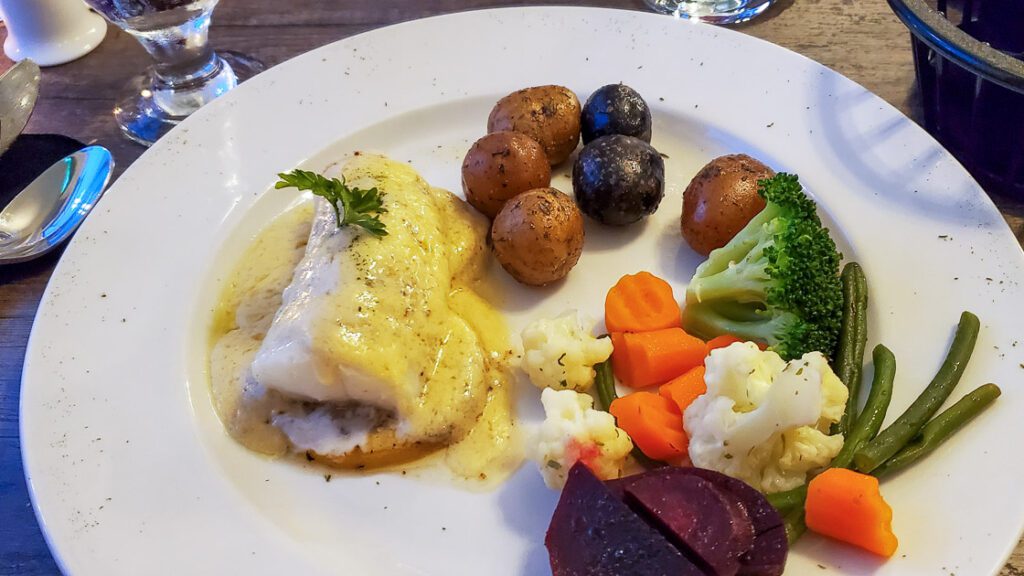 Savor Nova Scotia's culinary scene that's heavily inspired by its proximity to the sea—chiefly, delectable seafood. Lobster, scallops, clams—you'll find all of this and more at the local diners or food festivals. However, don't miss the chance to try poutine and donair, other local favourites.
V. Assistance for Your Nova Scotia Adventure:
Free Packing List & Itinerary Download:
Planning any trip is exciting and occasionally daunting. To assist you, I have an in-depth Nova Scotia itinerary guide and packing list that you can freely download. Pro time-saving tip: subscribe to my newsletter for the latest updates and travel tips!
Conclusion:
Nova Scotia is more than just a destination; it's a journey through stunning landscapes, captivating history, and a warmly inviting culture. With this guide, you're equipped to design a Nova Scotia itinerary that caters to your tastes and desires. But remember: the best itinerary is always flexible, allowing for exciting, unplanned discoveries. So, gear up, embrace the spirit of adventure and uncover the countless treasures of Nova Scotia.
Book Your Stay and get writing your itinerary now! I can't wait to hear about your travels.
F.A.Q
What are some must-visit destinations for adventure on a Nova Scotia Itinerary?

Must-visit destinations for adventure in Nova Scotia include Cape Breton Highlands National Park, Kejimkujik National Park, Peggy's Cove, and Lunenburg.
How many days should I allocate for a Nova Scotia adventure itinerary?
To fully enjoy a Nova Scotia adventure, I'd recommend allocating at least a week for your Nova Scotia itinerary.
What are some popular outdoor activities to enjoy in Nova Scotia?
You can enjoy popular outdoor activities like hiking the Fundy Footpath, going on whale-watching tours in Digby, and trying sea kayaking in Mahone Bay.
Are there any unique cultural experiences to include in a Nova Scotia adventure itinerary?
For unique cultural experiences, check out the Gaelic College in Cape Breton for Celtic traditions and explore Halifax's vibrant arts scene. Enjoy your adventure in Nova Scotia!